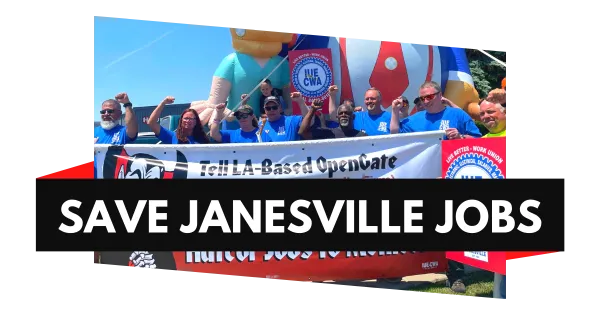 Workers at Hufcor Manufacturing in Janesville, WI are joining with their community to fight for their jobs after the company announced its plan to move production from Wisconsin to Mexico. Hufcor is owned by OpenGate Capital, a private equity firm notorious for acquiring and then gutting companies across the country.
Over 150 workers are expected to lose their jobs, many of whom have 20+ years of service. The closing of the Hufcor Janesville plant not only affects workers, but also our local suppliers and businesses in the surrounding community.
Add Your Name: Save Janesville Jobs!
Tell the CEO of Hufcor Manufacturing & CEO of OpenGate Capital to keep jobs and the facility in our community.